Next Generation Firewall (NGFW)
As security architects consider how to provide comprehensive threat protection for their enterprises, including intrusion prevention, web filtering, anti-malware and application control, they face a major complexity hurdle managing these point products with no integration and lack of visibility. Gartner estimates that by 2019 80% of enterprise traffic will be encrypted and 50% of attacks targeting enterprise will be hidden in encrypted traffic.
FortiGate Next Generation Firewall utilizes purpose-built security processors and threat intelligence security services from FortiGuard labs to deliver top-rated protection and high performance including encrypted traffic. FortiGate reduces complexity with automated visibility into applications, users and network and provides security ratings to adopt security best practices.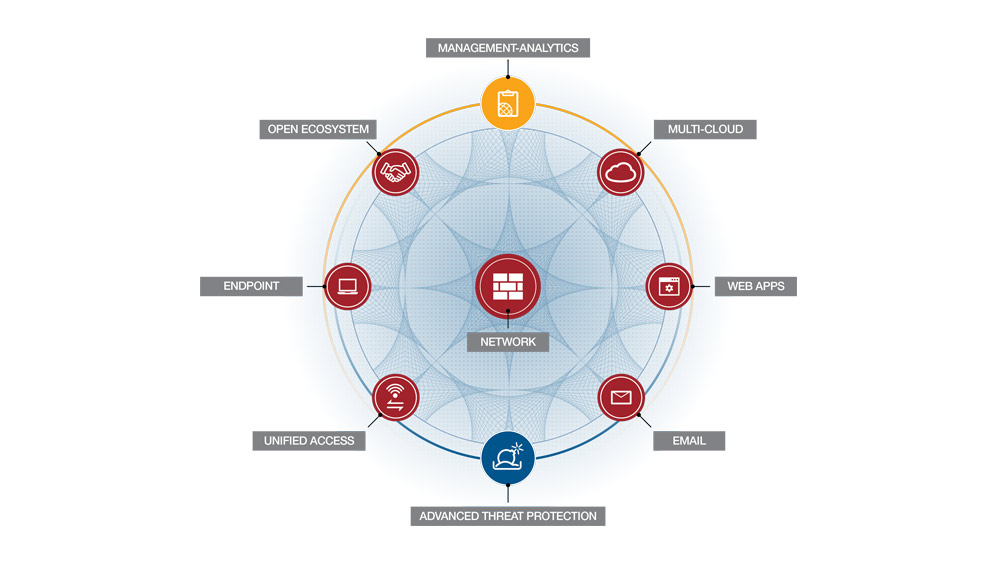 Next-Generation Firewall Product Details
FortiGate enterprise firewalls offer flexible deployments from the network edge to the core, data center, internal segment, and the Cloud. FortiGate enterprise firewalls leverages purpose-built security processors (SPUs) that delivers scalable performance of advanced security services like Threat Protection, SSL inspection, and ultra-low latency for protecting internal segments and mission critical environments.

FortiGate NGFW provides automated visibility into cloud applications, IoT devices and automatically discovers end to end topology view of the enterprise network. FortiGate is a core part of security fabric and validated security protect the enterprise network from known and unknown attacks.
Features and Benefits
High-performance threat protectio
Industry's highest threat protection and SSL inspection performance to protect from malware attacks hiding in encrypted traffic
Validated security effectiveness
Independently certified and continuous threat intelligence updates provide robust protection from known and unknown attacks
Protect mission critical applications
Highly scalable segmentation and ultra-low latency to protect network segments
Continuous risk assessment via automation
Leverage automated workflow and auditing features to deal with scarce security staff and continuously maintain compliance posture
Security Fabric integration
Intelligently share threats across the entire digital attack surface to provide quick and automated protection
Enterprise class security management
Deliver consistent security policy -- Single pane-of-glass to manage security assets irrespective of location and form factor
Partners